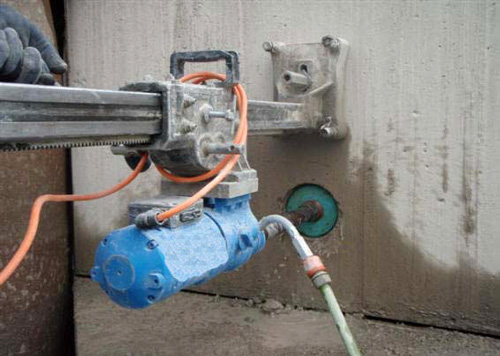 If you are looking for a simple way to install new wiring into your home without doing any major construction, then a core drilling contractor is a great option for you. Despite its name, core drilling is actually not very invasive and provides a convenient, affordable and attractive solution for many homeowners. If you are interested in getting the best core drilling in Mapleton, Payson, Rocky Ridge, Salem, Spanish Fork, and Elk Ridge, UT, read on to learn about the different things All Cuts Concrete can do for you:
Core drilling: Core drilling is essentially using a drill to remove a cylinder of material, called a core. Core drilling can be used for a wide variety of applications, both practical and luxurious. If you want the most experienced and affordable core driller in town, get in touch with All Cuts Concrete.
Utility wiring: A major use for core drilling is to add new wiring for different utilities, including plumbing, HVAC appliances, communication services and more. When it comes to such crucial parts of everyday life, you need a core drilling contractor who can give you the best possible results. Here in Mapleton, that expert is All Cuts Concrete.
Additional uses: In addition to practical applications like plumbing and roadway holes in Mapleton, UT, core drilling can also be used for more aesthetic touches, including recessed lighting and lighting fixtures. Give your home or business the mood lighting you have always wanted. The first step is to get in touch with All Cuts Concrete and ask about our core drilling contractors.
No matter what use you have for our core drilling services when you hire All Cuts Concrete, you will notice our strong work ethic, commitment to friendly service and vast experience right away. For more information, please give us a call at 801-367-1474, or visit our Contact Us page to begin fixing your roadway holes or schedule concrete demolition.