Concrete Cutting Contractor in Mapleton, UT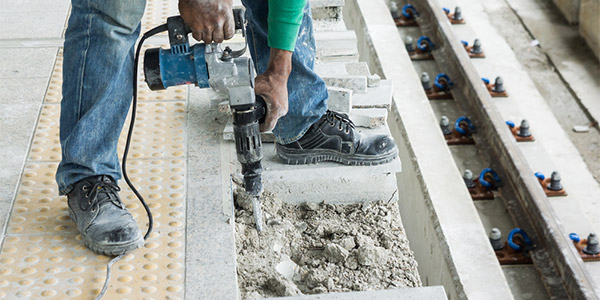 Since 2005, All Cuts Concrete has been providing the greater Mapleton, Payson, Rocky Ridge, Salem, Spanish Fork, and Elk Ridge, UT area with the best concrete service available. We are a family-owned and locally-operated company that takes pride in our solid work and in each relationship we build with our customers.
Walkout Basements, Window Enlargements, & More
If you are looking for a concrete cutting contractor in Mapleton, UT that is as solid as concrete itself, then you need look no further than All Cuts Concrete. For a decade now, our capable team of experienced, hardworking and respectful concrete cutting contractors has been providing local businesses and residents with a wide range of concrete services that are as reasonably priced as they are high quality. We are fully licensed, bonded and insured, and as a local, family-owned and operated company, we always put the client above all else.
At All Cuts Concrete, we offer a huge variety of concrete-related services, including flat sawing for highways, driveways and even runways. We also offer core drilling for all of your wiring or plumbing needs, as well as wall sawing for vertical or even horizontal cuts used for walkout basements and doorway and window enlargements or HVAC openings. So if you are tired of hiring inexperienced, expensive, dishonest or just plain bad concrete cutting contractors in Mapleton, UT, then it is time for you to consider working with All Cuts Concrete. Here are just a few reasons why you should contact us:
We are a proud local, family-owned and operated small business in Mapleton, UT.
We offer a wide range of concrete contracting and drilling services.
Our contractors are precise, hardworking and respectful.
We are fully licensed, bonded and insured.
We strive to always keep our prices competitive.