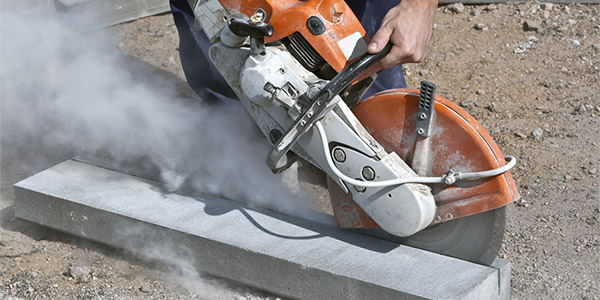 All Cuts Concrete is proud to be your full-service concrete contractor for any job you could need done, from concrete cutting and paving to flat sawing in Mapleton, Payson, Rocky Ridge, Salem, Spanish Fork, and Elk Ridge, UT. Here is a closer look at our premier concrete services:
Our Concrete and Flat Sawing Services
Concrete cutting: If you need solid concrete cutting in South Mapleton, UT, then you will want to hire All Cuts Concrete. The procedure can be used to level out damaged pavement, provide control joints or lay underground wires and pipes.
Slab sawing: Slab sawing, also known as flat sawing, means sawing through streets, driveways and patios. Whatever kind of slab sawing you need done, we have the experience and resources to do it right.
Wall sawing: This useful procedure involves creating wall and doorway openings, tunnel and dam work, bridge modifications and industrial silo openings. Additional applications for wall cutting are for ventilation purposes, such as creating new windows and HVAC openings.
Concrete demolition: If you need your driveway, patio or road torn out, let an experienced concrete demolition pro from All Cuts Concrete handle the job. We'll get the job done quickly, and leave the site clean and orderly.
Concrete removal: If you just need some concrete removal for your residential or commercial property, our team of experts can handle that, as well. We will always treat your property with respect and care.
Concrete paving: Finally, we are proud to offer concrete paving for any walkways, patios, private roads, floors or any other concrete surfaces you could possibly want. Your visitors or customers are sure to notice and be impressed by our work.
To learn more about our excellent concrete removal services, or to set up a consultation appointment, please call All Cuts Concrete any time at 801-367-1474, or visit our Contact Us page for more information on cutting and core drilling!